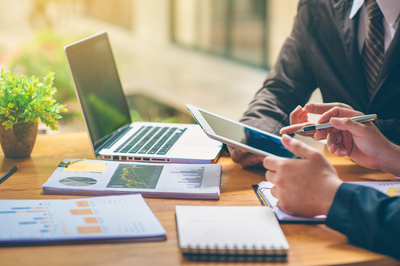 Do I Need Business Insurance?
Do I Need Business Insurance?
Business insurance is crucial for protecting your business in case of an accident or lawsuit. Whether you have a physical location or run an online business, there are certain dangers you may face during day to day operations.
What Does Business Insurance Cover?
Business insurance is an umbrella term for a wide variety of insurance coverages. Business insurance is a combination of policies geared specifically to cover your company and typically includes:
Business Owners' Policy (BOP): A business owners' policy combines liability and property coverages for a business.

General Liability Insurance: General liability protects commercial businesses in case someone is injured, or their property is damaged due to the business' every-day operations.

Property Coverage: Property coverage pays for damages done to the property owned by the company such as the building's structure and warehouses. This typically does not cover vehicles.

Commercial Auto Insurance: Commercial auto insurance provides car insurance for vehicles used or owned by the company. Personal auto insurance typically won't cover you or your employees when conducting business.
Business Interruption Insurance: If a disaster prevents the business from running, business interruption insurance can pay for the income that's lost while the business is inoperable.

Professional Liability Insurance: Unlike general liability insurance, professional liability insurance protects the business from claims concerning negligence.

Directors and Officers Insurance: This insurance covers the business if someone files a claim against one of your directors or officers.

Employment Practices Liability: Employment practices liability protects the business in case an employee or prospective employee decides to file a claim about the practices within the company. An example of this would be a prospective employee suing for not getting the job based on discrimination.

Workers Compensation: Nearly every business needs workers compensation. Workers compensation helps pay for medical expenses and possible legal claims in case of employee injury.
Is Business Insurance Required?
Certain insurances are required for companies depending on the industry and the state. In general, every business must carry workers compensation and some amount of liability insurance. Other industries, such as restaurants and liquor stores, may need to carry liquor liability insurance.
Do I Need Business Insurance if I Have an LLC?
Insurance isn't usually required for LLCs, but it's important to invest in a certain amount of liability coverage. Your personal money is generally protected from harm, but the LLC is liable for claims and lawsuits. Protecting your business with insurance can be the line between success and failure.
Shop around and speak with an insurance agent to find the best insurance coverage for your business.