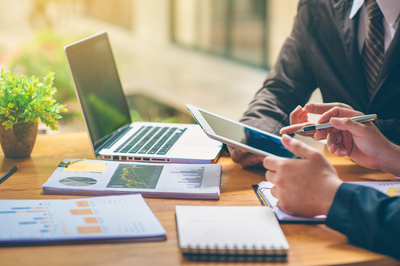 BOPs Offer Businesses Comprehensive Coverage
You are aware that your insurance company provides you with a host of business insurance products to protect your business. What you may not be aware of is the business owners policy (BOP) that bundles different types of insurance products for business owners like you, who may not know how to choose the best insurance for your business.


Understanding BOP Insurance Options


Knowing what types of insurance policies are available is one of the first measures you can take to protect your business. Unfortunately, since your business commands most of your attention, you may not be familiar with the type of insurance policies available beyond commercial auto insurance and property insurance.



Your insurance company may offer a BOP that helps you insure your business by providing a few different insurance policies in one package. The benefit to you, instead of purchasing one policy, you get expanded coverage for liabilities your business may face by having multiple insurance products bundled together at a discounted rate. Saving money is always good, right? Some common insurance policies included in a BOP policy:


Property insurance

General liability insurance

Business interruption insurance

Data breach insurance
They type of coverage included in a BOP bundle may vary; however, your business benefits from you selecting a bundled insurance policy instead of only one.


How to Choose a BOP


Many insurance companies understand the risks every business faces. When you sit with an agent, they may suggest a BOP that includes insurance products that are common to businesses in your industry or they may already have a package developed for your business. In both instances, you do not have to worry about understanding the complexities of business insurance since your agent can answer your questions and ensure that you get the coverage you need.


Benefits of Selecting a BOP


Beyond saving money and getting different types of insurance products, you get the benefit of conveniently using one provider for your insurance needs. With one insurance provider, you streamline the claims process when you have to file a claim and it is easier to manage policies administered by one insurance provider.


Additionally, your insurance agent may provide a BOP that they designed with your business in mind. A tailor-made BOP will help address risks that are unique to your business, which provides you with expanded protections.


Whether your business is a start-up or you have been in operations for years, purchasing a BOP helps secure your position among your competitors. With the right insurance protections, your business can operate with peace of mind.


We've got you covered. Call Ranch and Coast Insurance SVCS at 858-756-8400 for more information on business insurance.