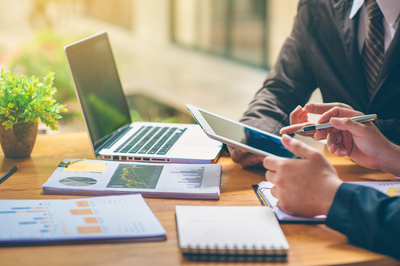 Boostrapping Your Business: 4 Tips for Success?
Boostrapping Your Business: 4 Tips for Success
Bootstrapping a business is hard work. But it's worth it if you're passionate about the product or service which you offer. Here are four tips that will help you start and grow your business with what cash you have on hand:
Take action daily. When you're starting a new business, you'll need to put in plenty of sweat equity. This means doing work every single day. You can take some hours off for family time, but once the kids are in bed, it's back to work for you! This stage won't last forever. But the effect is like a snowball. Little by little, you'll make great traction.
Pound the pavement and pick up the phone. You need to be knocking on doors and making cold calls every day. Let's say you're starting a landscaping service. To get your first clients you need to leave fliers at every house in the neighborhoods you want to serve. Deliver donuts and your business cards to all the real estate offices and property management companies. Call businesses to arrange a trial in hopes of landing a contract. This may be outside your comfort zone, but it's necessary.
Embrace your mistakes. You probably had at least one teacher tell you that mistakes are learning opportunities. Did you show up on the wrong day for a meeting with a potential client? Put your humor to use with a joke. Then use info you gain from the small talk to help tailor what you'll present at your real meeting tomorrow. Did you use the wrong color of paint on your client's front door? Use this as a chance to show your dedication to customer service. Get the correct color and redo it for free, and with a good attitude.
Surround yourself with successful entrepreneurs. Learning from others will save you a lot of time and money. Find business owners that you admire and learn from them. Invite them for coffee or lunch if they're local. Follow their social media and blog if they're in another state or country. People who are further along on their business journey will teach you helpful skills. They can give you insights on business insurance, marketing strategies, and money saving tax tips.
If you're not able to bootstrap, it's fine. But for many who want to start right now, and don't have the money, bootstrapping is a great plan. Protect your business from the start with effective business insurance, as it will prove vital in the future.